MARCH 2018

Backyard Wildlife Hike: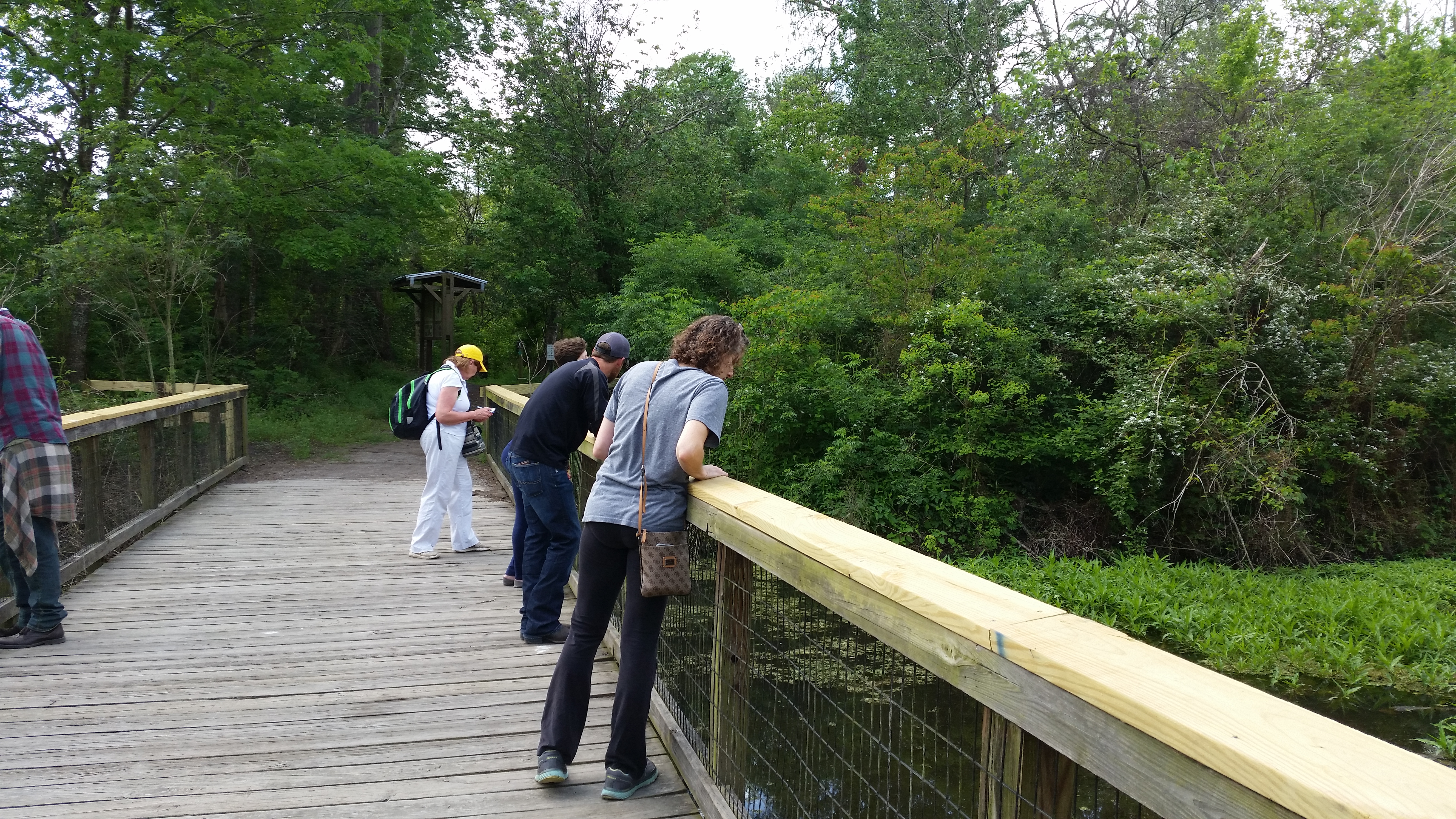 The weather was wonderful for our backyard wildlife hike and we were able to see a variety of frogs, insects, snakes, birds and animal tracks as we learned all about the wildlife we have at the trail, the wildlife that lives among us in our neighborhoods, and the ways we can discourage or attract wildlife at home.
Chevron Volunteer Day: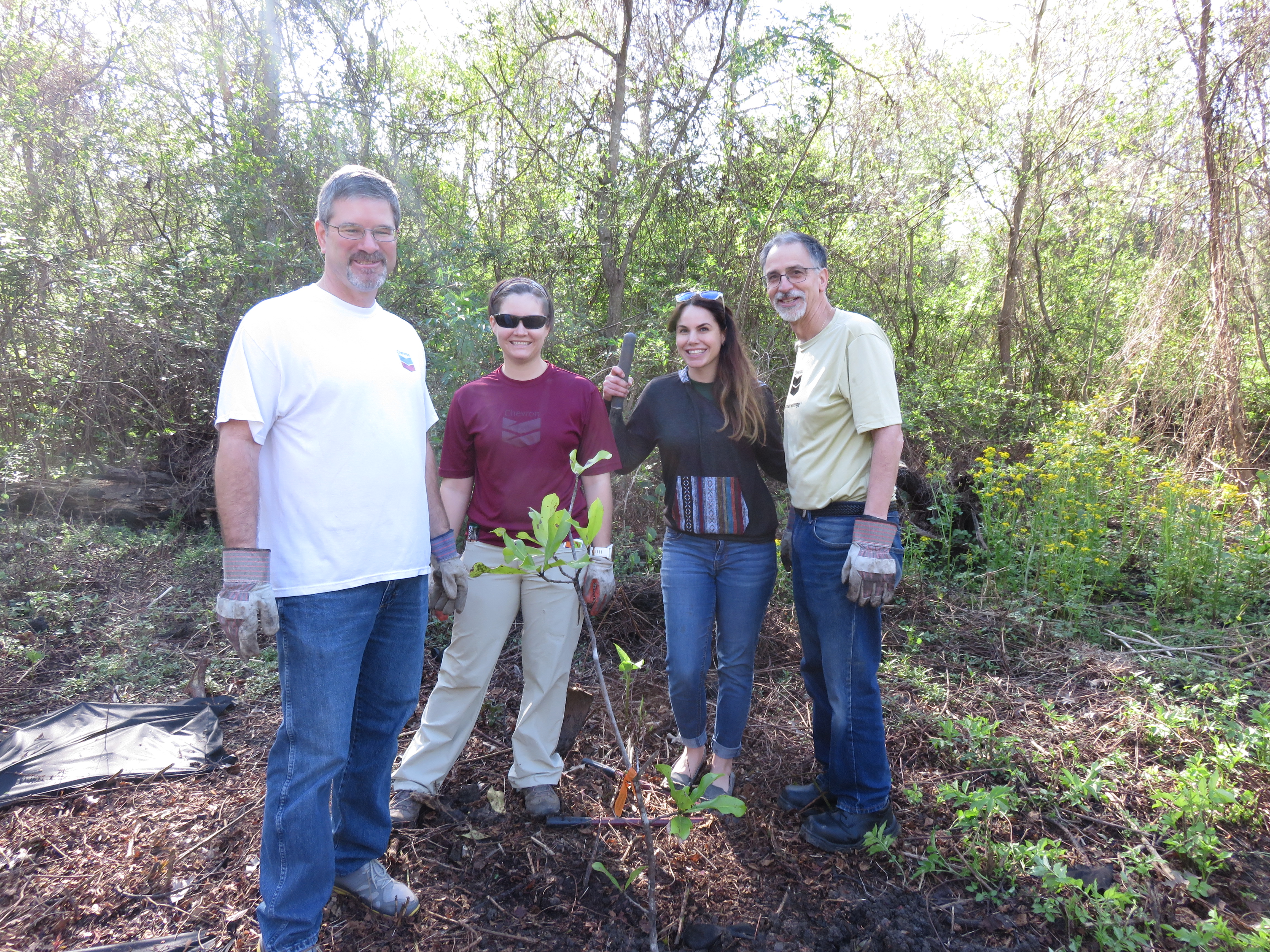 Volunteers from Chevron completed their annual spring volunteer day on March 2nd by helping us clear weeds from student planting plots and adding supplemental trees.  We really appreciate their hard work and Chevron's commitment to helping with funding and maintenance for the Seeds to Saplings project!
FEBRUARY 2018
Tree Planting Season: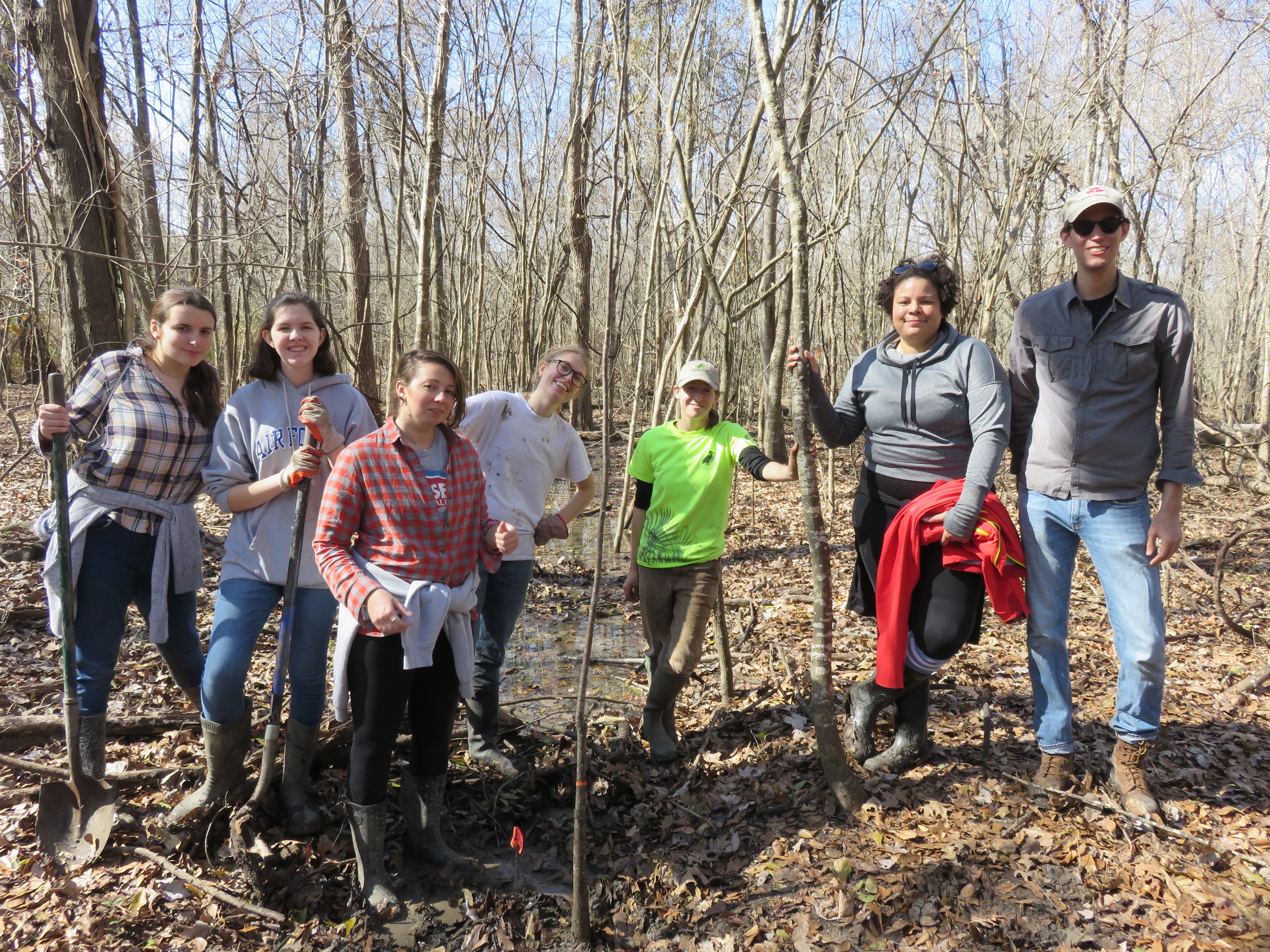 Huge thanks to all the groups who came out during Jan and Feb to help us plant native trees at Delacroix Preserve and Woodlands trail!  We had people of all ages from all over New Orleans and everyone worked incredibly hard to plant nearly 100 new trees this season.  Thank you as well to the Apache Corporation for generously sponsoring this year's tree purchases!
Save our Sponge Concert: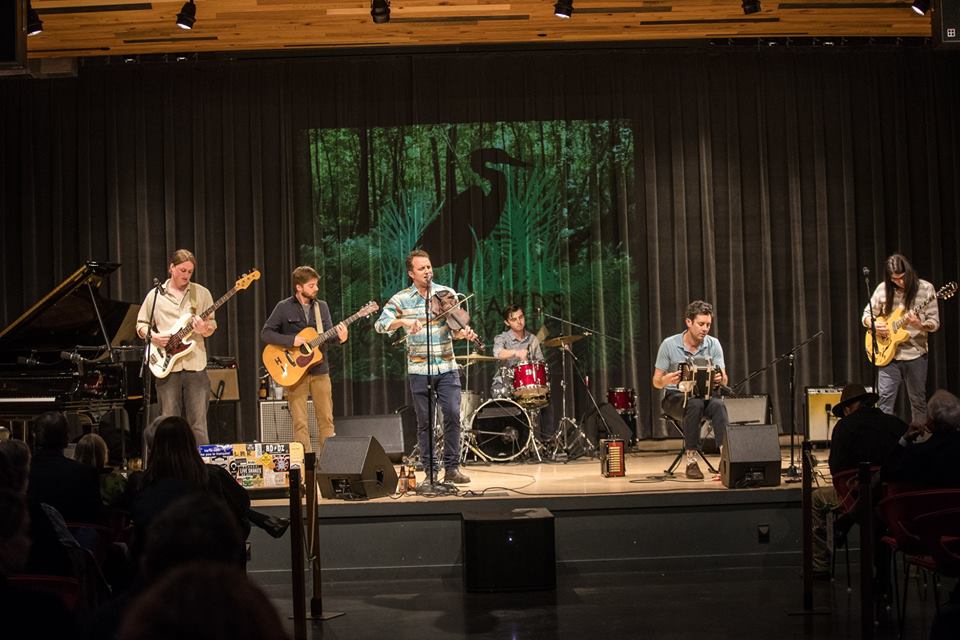 On Feb 1st Woodlands Conservancy held our second annual Save our Sponge benefit concert in honor of World Wetland Day.  The Harry Hardin Quartet kicked off the patron party while guests enjoyed appetizers and perused the extensive silent auction.  Tom McDermott treated the crowd to an amazing performance on the piano and emcee Dr. Bob Thomas discussed the importance of environmental conservation.  After intermission, the Grammy Award winning Lost Bayou Ramblers took the stage for their first homecoming concert since their win.
Woodlands Conservancy would like to thank the sponsors that made this night possible: Phillips 66, Latter & Blum Inc, Chevron, Power Systems Specialists, Katie and Carl Rosenblum, and the National Wildlife Federation as well as all our patrons and attendees!
JANUARY 2018
Hike for your Health: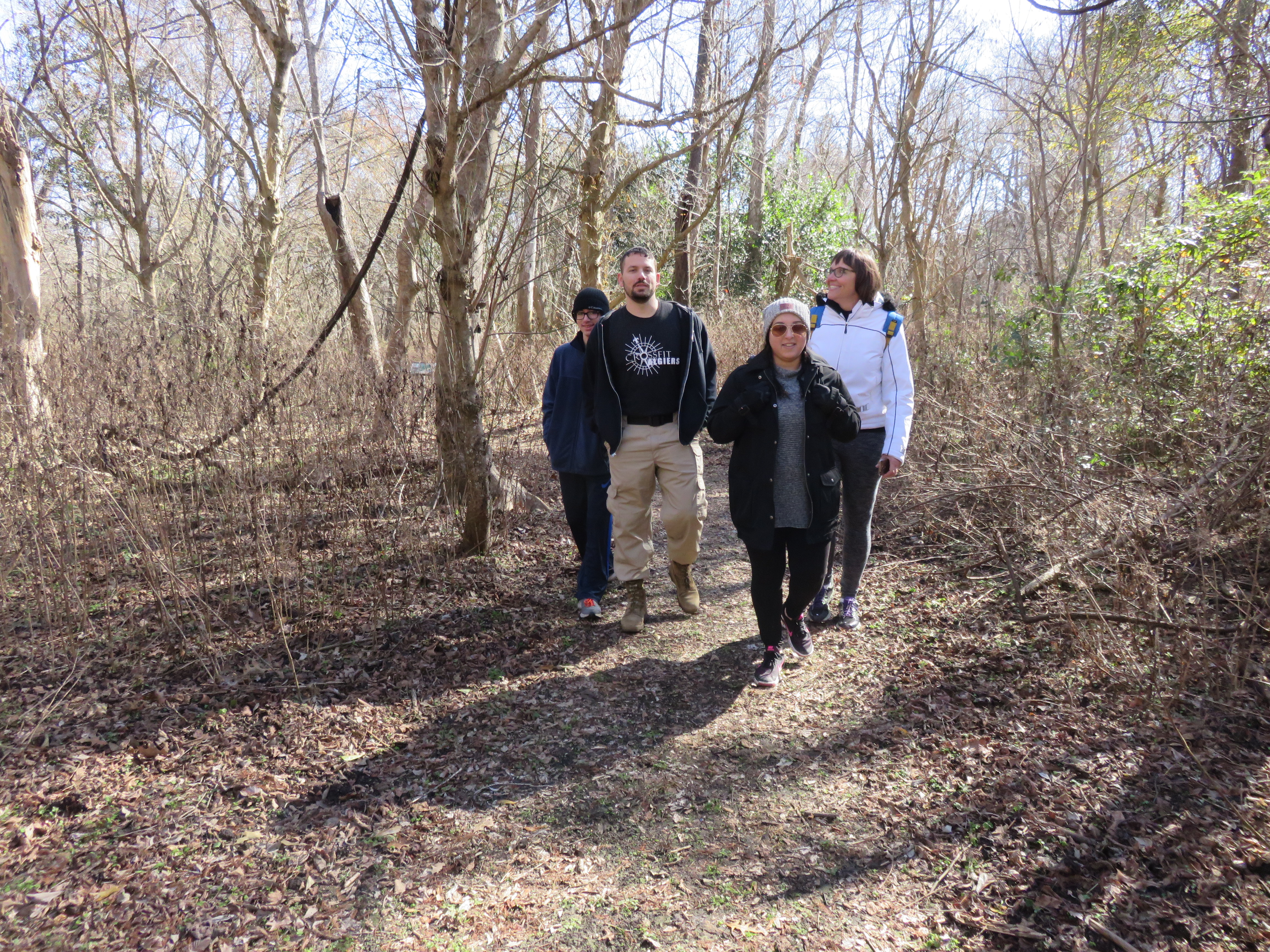 Despite unusually cold temperatures a small but motivated group of hikers hit the trail for our new years hike for your health walk.  Special thanks to Jeramiah Rees from Cross Fit Algiers for leading the group in some warm up stretching and welcome to our newest Woodlands Conservancy member …a Canadian transplant unphased by the Louisiana "winter"!
DECEMBER 2017
Survival Skills – Backcountry Basics: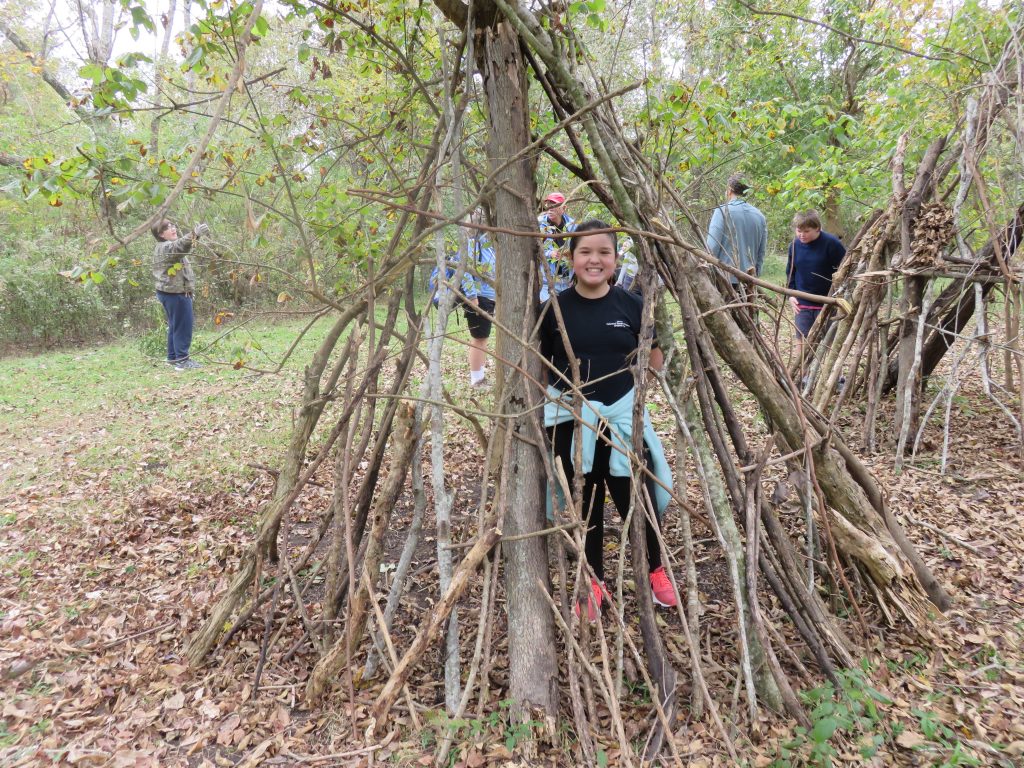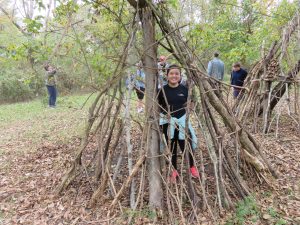 We had a blast learning survival skills during December's Backcountry Basics workshop taught by our Tulane intern Eli Weitzman.  Participants learned the 7 principals of leave no trace camping, how to pack for a backpacking trip, how to build an emergency shelter, and how to start a fire for heat (or s'mores cooking!).  We hope to host an intermediate level workshop some time next year!
NOVEMBER 2017
Forest Fest:

Huge thanks to everyone who came to Forest Fest as well as to all our amazing volunteers! We had great weather for fall hiking, crafts and music.  The kids enjoyed making cardboard binoculars and jumping in the bounce house and the adults enjoyed some awesome seasonal beer from Urban South and music by John Rankin, Spider Murphy and Rockamo.  Food from Frencheez was delicious and tables from Aveda, Louisiana Master Naturalists, Louisiana Department of Wildlife and Fisheries, and New Harmony Highschool brought plenty to look at. We saw an assortment of plants, insects and wildlife on our guided hikes and enjoyed being out in the forest.  Thanks again to all our sponsors!
OCTOBER 2017


Owl Prowl October: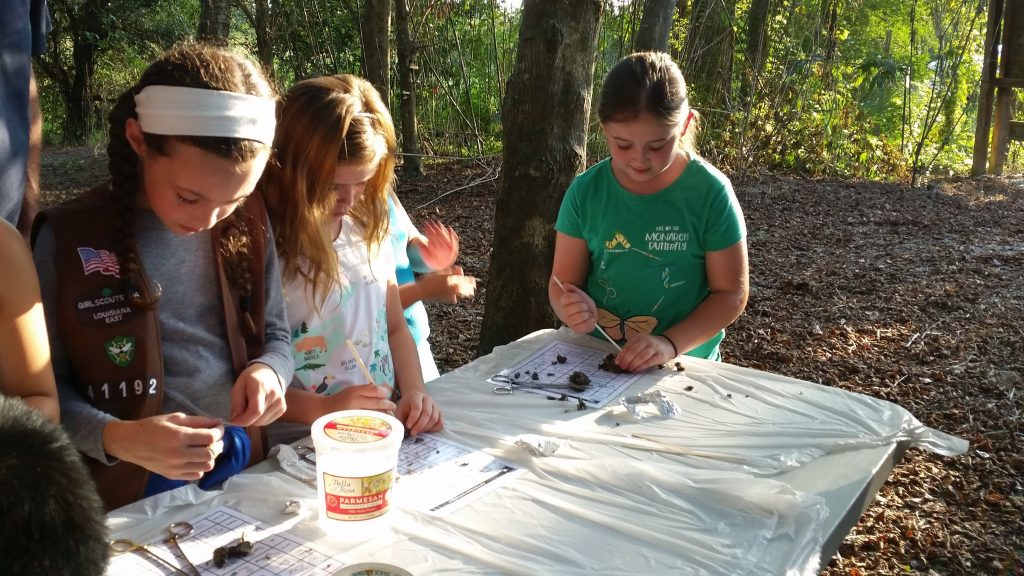 We had a great turn-out for all 3 of our Owl Prowl hikes this month.  Several girl scout troops attended and were able to dissect owl pellets and learn about nocturnal animals. Everyone saw lots of armadillos, rabbits, and spiders and we were able to see bats on one hike and hear screech owls on two others.  Thanks to everyone who braved the super scary mosquitoes on this month's Halloween themed hikes!

Butterfly Field Day: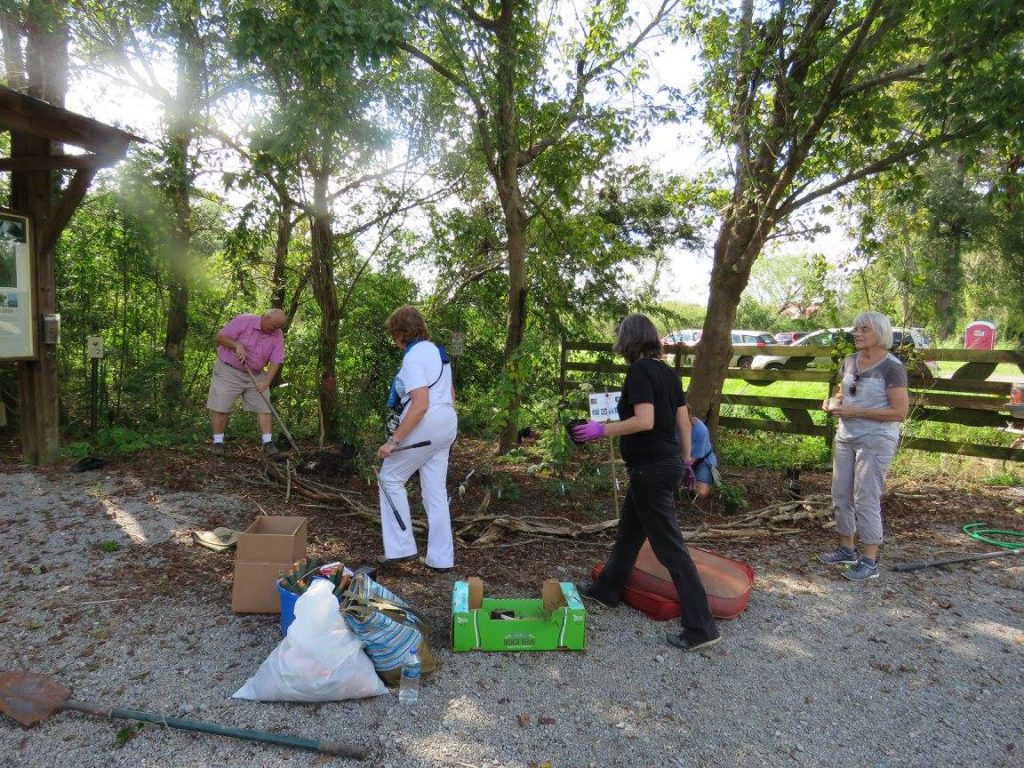 Big thanks to Linda Auld and a great group of volunteers for helping to improve the butterfly garden and complete a survey of butterflies along the trail.  Linda's trip description and a list of the 11 species we saw can be viewed here. butterfly list Oct142017
SEPTEMBER 2017
Chevron Humankind Day: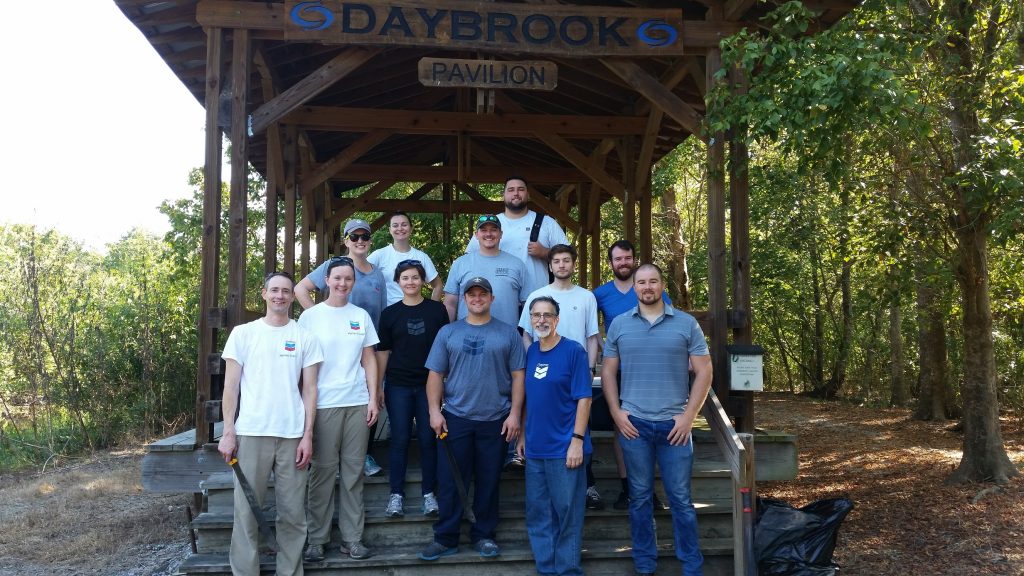 Big thanks to volunteers from Chevron who spent the morning on Sept 29th helping out with trail maintenance!
National Public Lands Hike: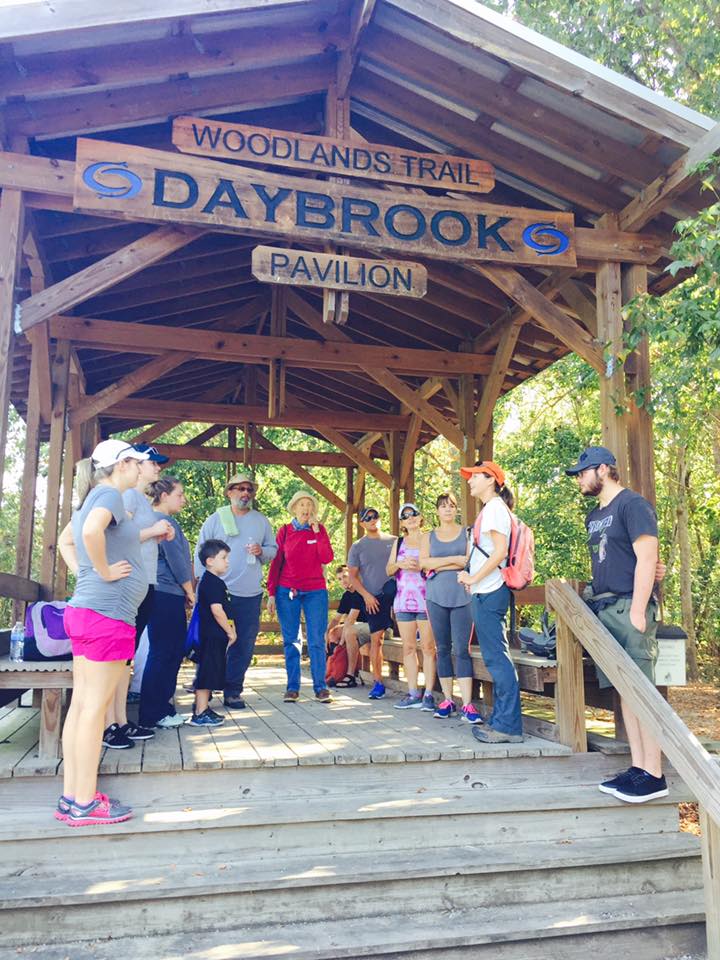 We had great weather and a nice walk for our National Public Lands Day hike on Sept 30th.  We were able to hike a little over 2 miles and saw some cool wildlife including swarms of Gulf Frittilary Butterflies, Armadillos, and 3 types of spider.
August 2017
Moths and Nocturnal Insects: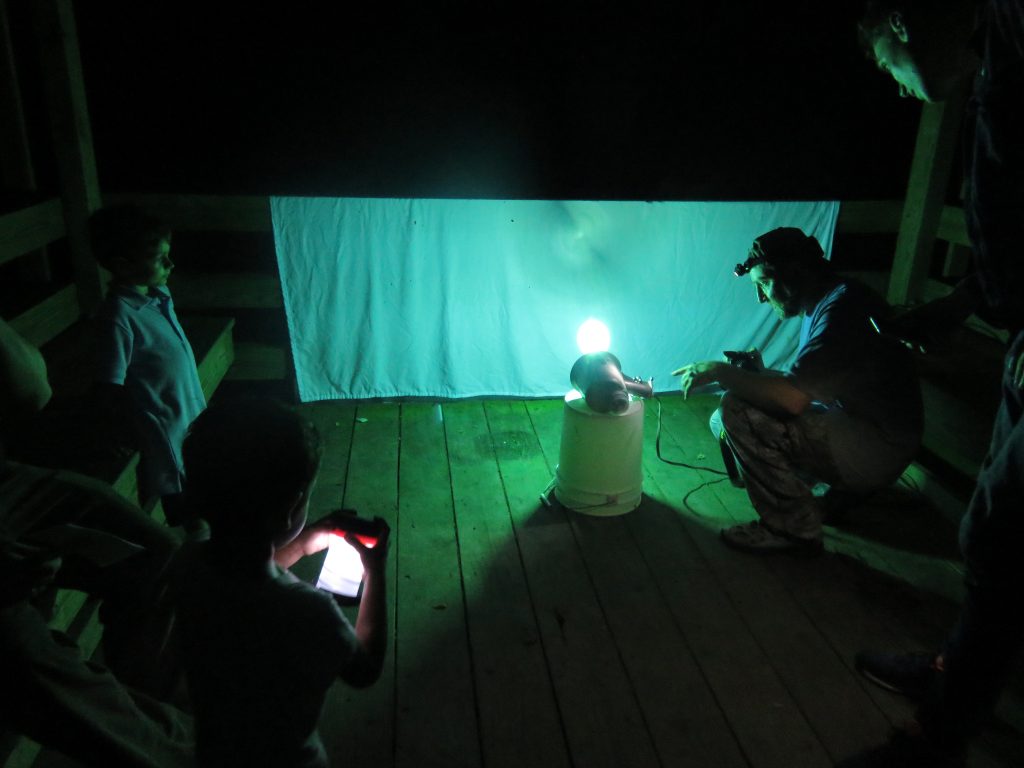 Big Thanks to James Beck for leading this month's nocturnal insect event and to everyone who participated.  We were able to attract some interesting moths, spiders and insects to a special light set-up.
JULY 2017
Kids Craft Day: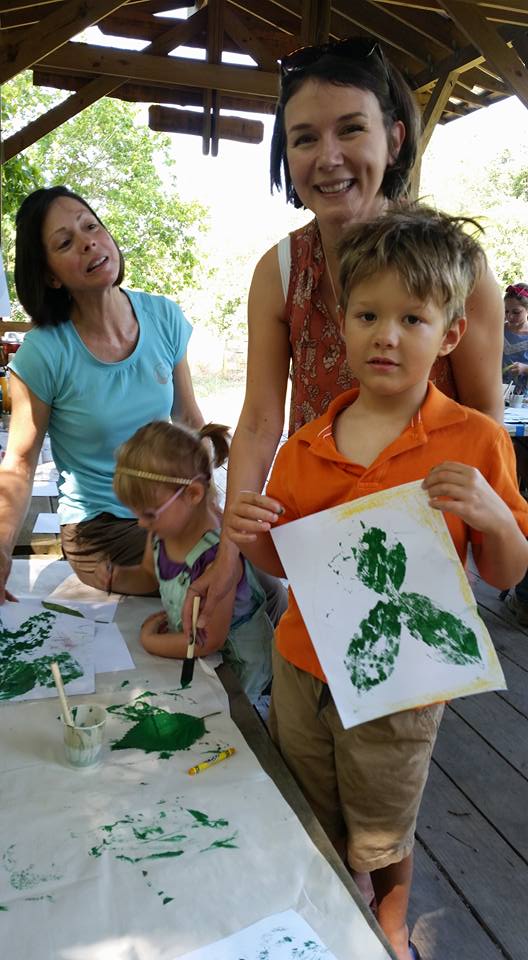 We had a very creative group of kids for our Kids Craft Day on July 30th.  Participants used natural materials to create original art from leaves, flowers. sticks and cereal.
Network Volunteers: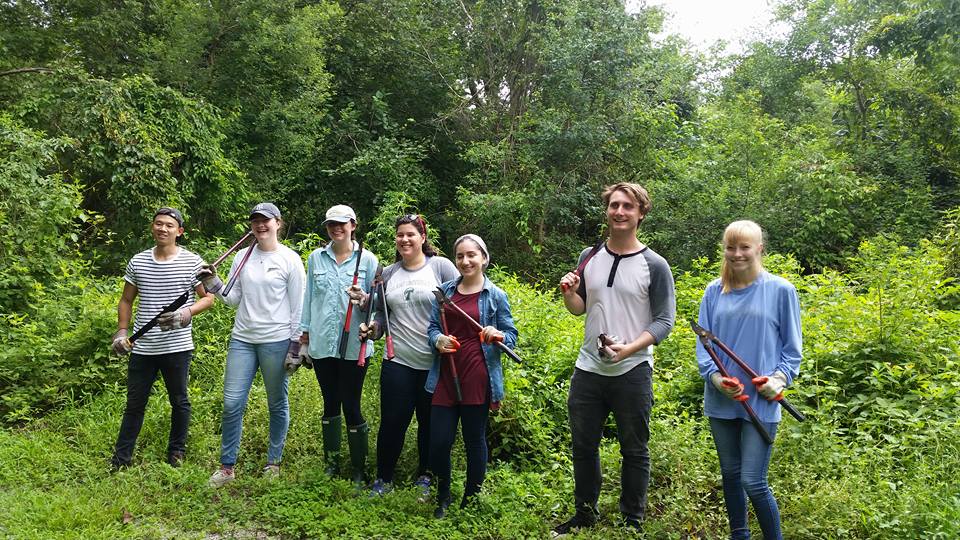 Huge thanks to the two groups from Network Volunteers who came out this month to help remove invasive Chinese Tallow from our Seeds to Saplings restoration plots!
JUNE 2017
Nocturnal Hike: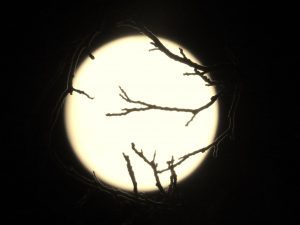 We were thrilled to have a great turn out for our nocturnal hike on June 16th!  It was a beautiful night and we were able to see and hear a lot of cool wildlife including some Nine-banded Armadillos, a Gar fish sp., an Eastern Screech Owl, a water snake sp. (non-venomous!) and lots of frogs, insects, and fireflies.
Cross Fit Algiers Volunteer Day: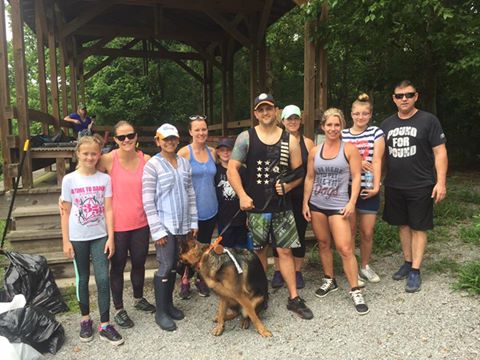 Big thanks to volunteers from Crossfit Algiers who spent a morning working to clear debris and pick up litter at Woodlands Trail!
MAY 2017
Butterfly Walk and Garden: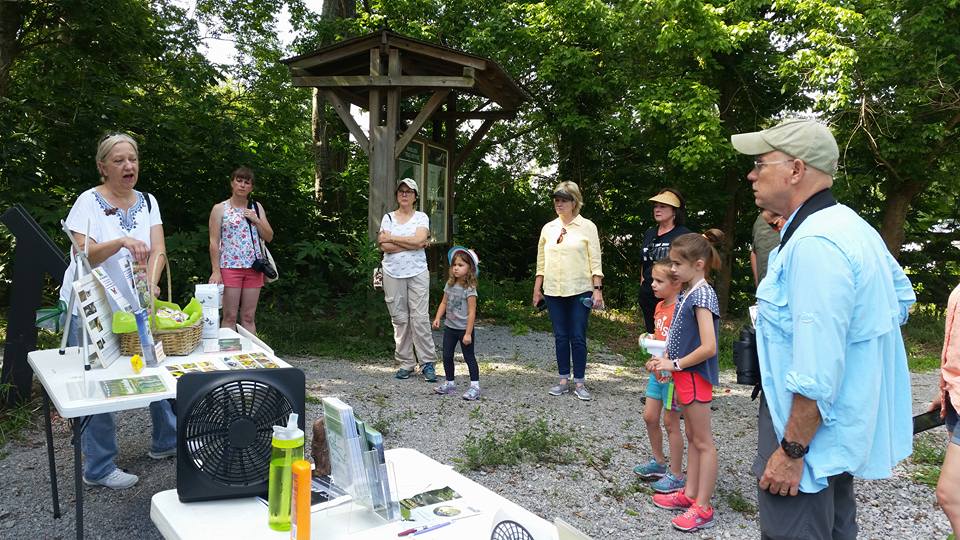 Big Thanks to Linda Auld for leading a lovely butterfly and insect walk on May 27th.  Everyone had a good time seeing a variety of insects, a few butterflies, and even the egg of a viceroy butterfly. We learned a lot about how to create habitat for Monarchs and other butterflies and were inspired to start our own native plant garden to attract butterflies, birds and other native pollinators!
Thanks also to all the volunteers who came out to start us off by clearing space and planting aquatic milkweed!
Give NOLA Day:

Thank you to the following Give NOLA Day donors.  Your contributions help us preserve our forested wetlands for the benefit of current and future generations.
Gregory Abdelnoor
Evelyn Almquist
Rebecca Altobelli
Mary Balyeat
Jane Boettcher
Sam Bordelon
William Brasted
Catherine Brasted
Timothy Chauvin
Kristina Crouch
Mary Doucet
John Dreiling
Daniel Dreiling
Christopher Dreiling
Brenda Du Faur
Judy & Lee Hamilton
Carol Jung
Anthony Jurjevich
Mark Kaufman
Aimee Keife
Joni Kobrock
Jill Lafleur
Robert Lemon
Jennifer Lloyd
Valerie Lorio
Tara Lusignan
Robin Pannagl
Karen Parsons
James Pye
David Radlauer
Samuel Rees
Julie Relan
Joe Rice
Joyce Richoux
Carl Rosenblum
Lindsay Rosenblum
Lauren Rosenblum
Kathryn Rosenblum
Benny Rousselle
Kenneth Schaneville
John Sconza
Etheldreda Smith
Deborah Smith
Curtis Sorrells
Burke Stough
Gabriela Swanson
Kenneth Taylor
Marianne Thompson
Mary Vendt
Anthony Vrsaljko
Donna Wadesky
William Wallace
Stephanie Wang
Roxanne Webb
Marjorie Weiner
James Welch
Wesley Wyman
Austin Zaubrecher
Durban Zaunbrecher
APRIL 2017
5th Annual Louisiana Amphibian and Reptile Enthusiasts Field Trip: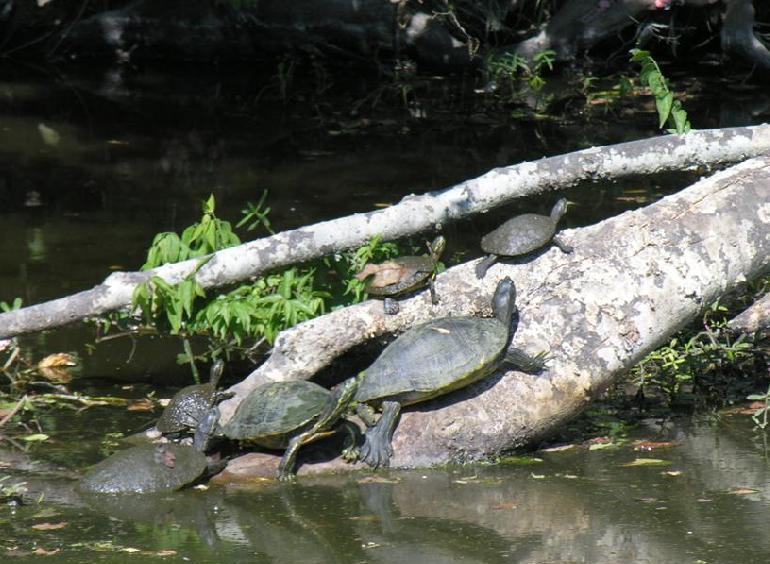 Earth Day Nature Hikes: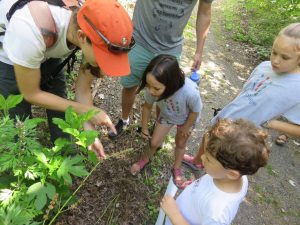 Thanks to everyone who came out to celebrate Earth Day on the trails.  The morning bird walk and the afternoon family nature hike were both a success.  Everyone had a chance to sample some wild mulberries, and we saw and heard a variety of interesting wildlife including a Blue Grosbeak, lots of Cedar Waxwings,  a variety of fish, frogs and insects, and even an Alligator.
NORDC Teens Volunteer Outing: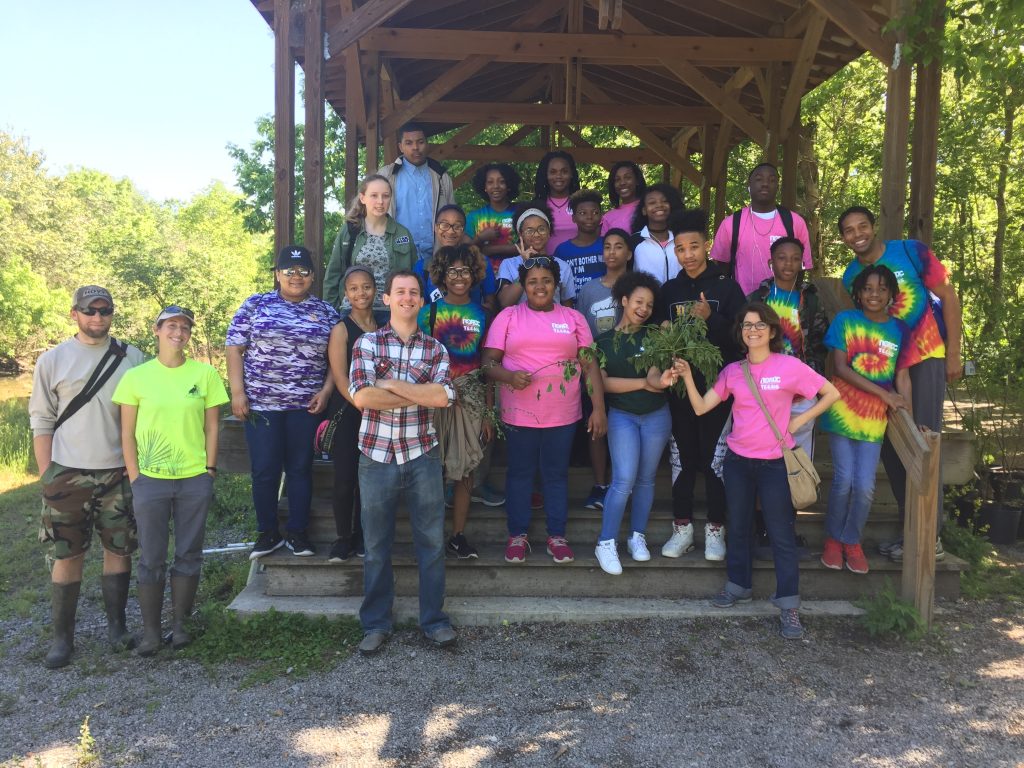 Thanks to NORDC Teens for braving the hot weather to help us remove invasive Chinese Tallow trees from our Seeds to Saplings restoration plots!
Plant Workshops with Dr. Charles Allen: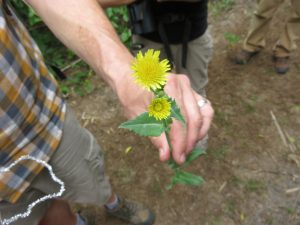 This month Dr. Charles Allen lead 3 days of amazing plant identification workshops including courses in identification of local and edible plants.  In addition to the other participants, visiting researchers  and Woodlands staff learned a lot new things about the flora of the trail!
Breakfast with the Birds: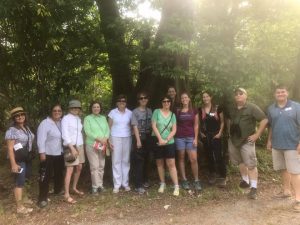 On April 15th a wonderful group of birders and nature enthusiasts enjoyed refreshments at the pavilion and a morning stroll through the forest.  Highlights of the walk included seeing Cedar Waxwings, Indigo Buntings, Eastern Kingbirds, and visiting the 1812 cypress tree.
MARCH 2017
Tree Planting: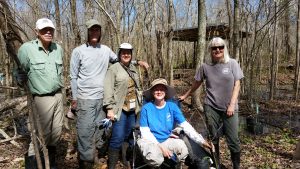 Thank you to all the volunteers who helped with our spring tree plantings…we couldn't have done it without you!
Special thanks to the Louisiana Master Naturalists, Plaquemines Parish 4H, Chevron, Girl Scout Troops 41192 and 40962, the Hayes Family, Molloy University, Eastern Kentucky University, Tulane, Patrick Taylor Academy, McGehee School, LSU Costal Roots, NORDC, our Seeds to Saplings Schools and all the other individuals who came out to help!
Native Plant Day/ Gardening Workshop: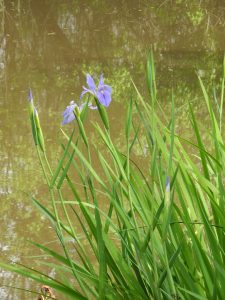 On March 26th, participants in our native plant gardening workshop discussed the benefits of using native plants in their home gardens and learned to identify some of the native wildflowers at Woodlands Trail. Other visitors enjoyed the trails and picked up their free native trees.  We a have a few left so let us know if you would like a tree to take home!
FEBRUARY 2017
History Tour: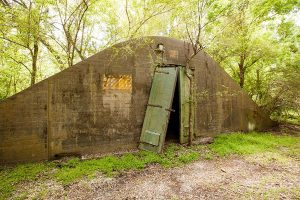 On Feb 12th Woodlands Conservancy Director Katie Brasted lead a guided tour to learn about the history of Woodlands Trail and Lower Coast Algiers.  It was a beautiful spring-like morning for the 7 mile hike to visit to the World War II ammunition magazines at the back of the property.
JANUARY 2017
Nocturnal Frog Walk:
On Jan 28th James Beck lead the Nocturnal Frog Walk.  While the frogs where somewhat uncooperative due to weather, we did have a good turn out of participants and were able to observe a variety of nocturnal wildlife.  The following are James' notes from the evening.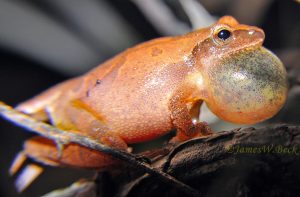 Tonight (28 January) I led the Winter Frog Walk with Emma DeLeon. After the weeks of warm weather we've had coupled with relatively little rain, we weren't all that surprised that we had next to no frog activity. The frogs we recorded for the evening were:
*Lithobates sphenocephalus (Southern Leopard Frog) 1 – heard only (JWB only)
*Lithobates catesbeiana (American Bullfrog) 1 – seen only by two participants, JWB and EED
*Pseudacris crucifer (Spring Peeper) 1 – heard only by a few participants and JWB

Spiders were the biggest hit of the night, with the following highlights: two species of fishing spiders (Dolomedes triton and Dolomedes tenebrosus), three wolf spider species (Rabidosa rabida, Tigrosa georgicola & Hogna carolinensis), Pisaurina mira (Nursery Web Spider), Leucauge venusta (Orchard Orbweaver) & Gasteracantha cancriformis (Spinyback Orbweaver).
Mammals included: Coyote (Canis latrans) – heard only, Nine-banded Armadillo (Dasypus novemcinctus) 2 [probably heard more] & heard what was most likely Feral Hogs (Sus scrofa).

Perhaps the coolest encounter of the night were three Eastern Screech-Owls (Megascops asio), with one individual putting QUITE a show; landing at or just below eye-level on both sides of the trail, allowing ALL of the group to get great looks!