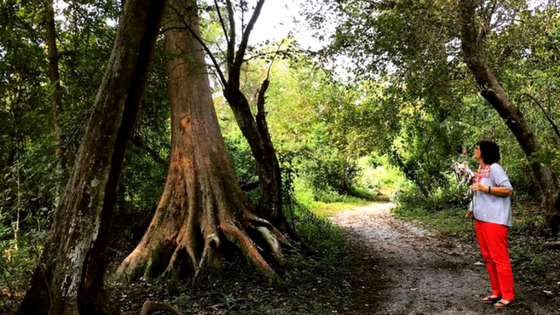 Thank you for considering becoming a member of Woodlands Conservancy!
Your membership helps Woodlands Conservancy, a 501-C-3 nonprofit organization, continue our mission to preserve one of Louisiana's remaining wetland forests while providing daily public opportunities for recreation, ecotourism and education in a natural and historic setting.
Membership Benefits:
• A tax deduction (Woodlands Conservancy is a 503(c)(3) organization)
• Membership Card
• Discounts on trail programs and special events
• Monthly Newsletter
• Annual Report
• Volunteer Opportunities
• Ambassador Opportunities (Let us know if you would like to help us network!)
• Coming soon! Admission to our Annual Member Appreciation Event
Your Membership in Action:
• Provides Hurricane Protection: Woodlands Conservancy is one of the largest forests between open water and New Orleans.
• Supports Forest Conservation and Habitat Preservation: the forest habitat hosts wildlife and over 100 species of migratory birds.
• Provides Recreation and Education: hiking and equestrian trails; ideal for environmental education.
• Makes a Difference: by joining with supporters to make your voice heard or participating in our volunteer programs.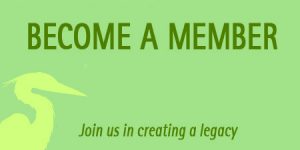 The return on your investments?
• A Legacy: for future generations
Membership Levels:
$25     Individual Membership
$50      Family Membership
$100    Partner
$250    Steward
$1000  Conservationist

Click on the link above to Become a Member today!