Explore the many paths of learning at Woodlands Trail! Woodlands Conservancy offers a variety of educational field trips designed for K-12 students and scout groups. All environmental programs incorporate grade level benchmarks, are appropriate for scouting badge requirements and can be customized to individual groups.  Home school groups, 4H, all scout groups and other organizations are all welcome.
Check out our program offerings below!
For more information or to request a field trip please fill out the Field Trip Request form and contact our Program Coordinator at 504-433-4000 or emma@woodlandsconservancy.org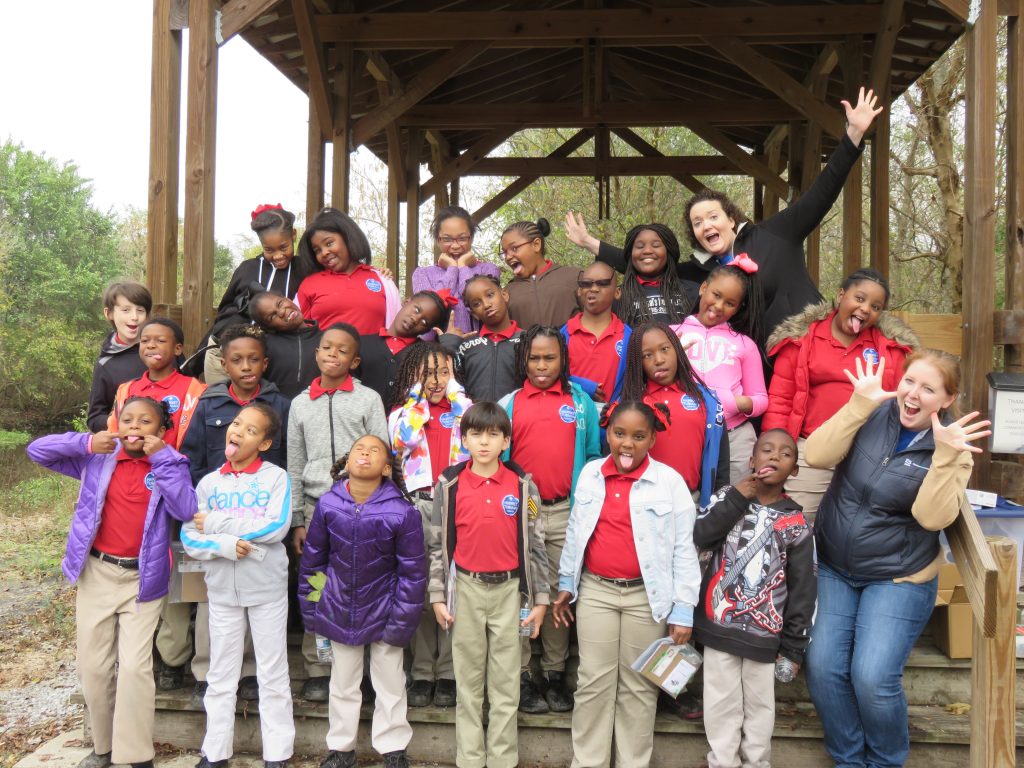 School field trips are offered Monday through Friday, 9 a.m. – 3 p.m. We are also happy to work with a teacher to customize a lesson for a specific topic or grade level.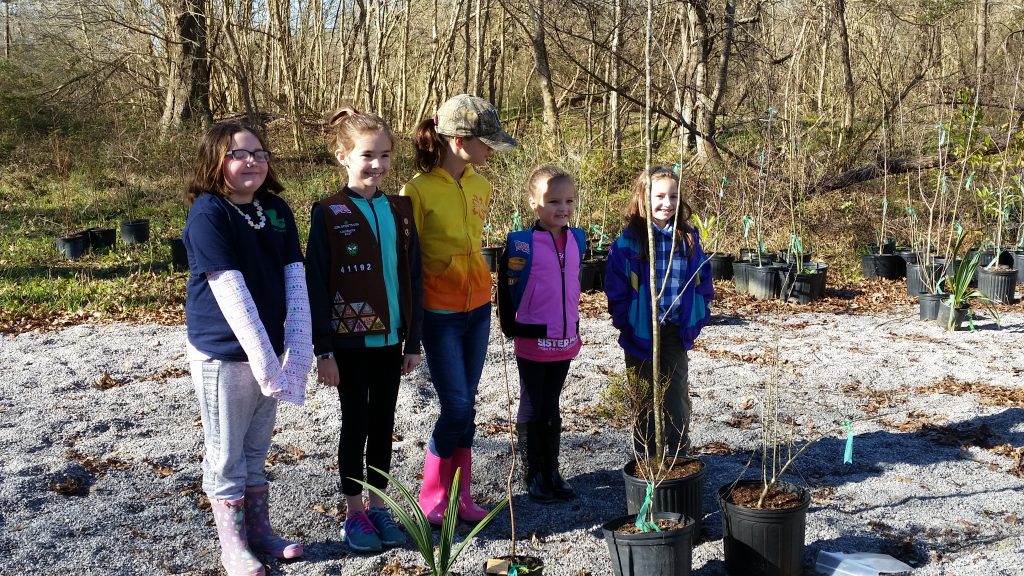 Guided field trip activities are available for scouts and other groups upon request.  We also offer volunteer and service project opportunities.  Contact us for information on times, rates and opportunities.
2018 Field Trips 
Interpretive Hike
Students will learn about the environmental, military, and cultural history of Woodlands Trail. Guides will point out hurricane damage and discuss the importance of this area as a buffer during natural phenomena.  Guides will also discuss the flora and fauna of the trail and continuing habitat restoration efforts.  The trip can focus on aspects such as ecosystem interactions, species identification, benefits of the forest etc. to align with the students' curriculum.
Birds of the Forest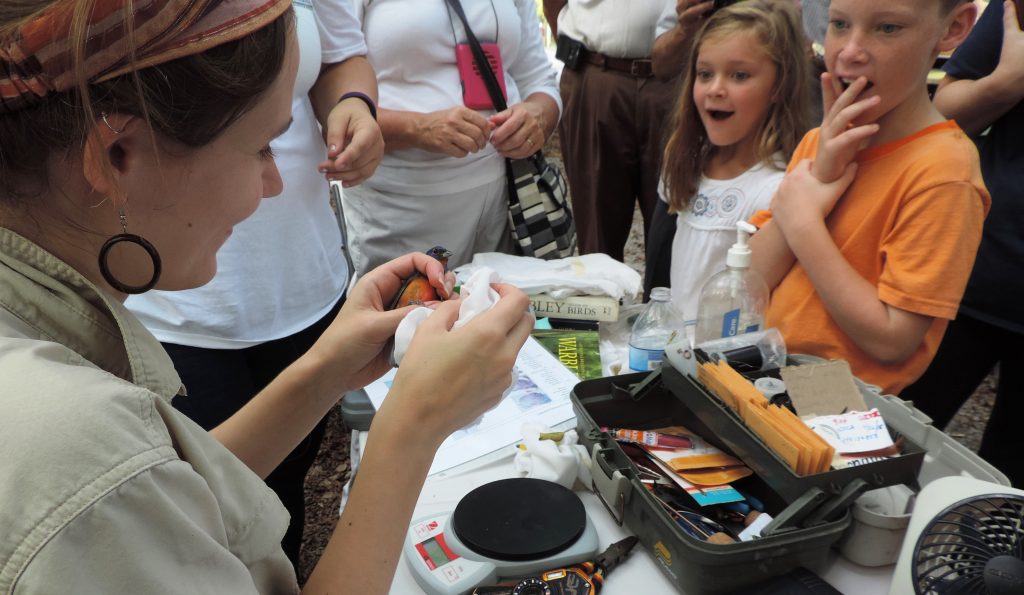 Students will learn about the bird species that utilize the Woodlands forest throughout the year and those that visit during spring and/or fall migration.  Discussion will include characteristics of the habitat that birds depend on for survival.  A bird banding demonstration will include the opportunity for students to see birds up close and learn about the research being conducted at the Woodlands Conservancy Bird Observatory.  Best for smaller groups.
Enviroscape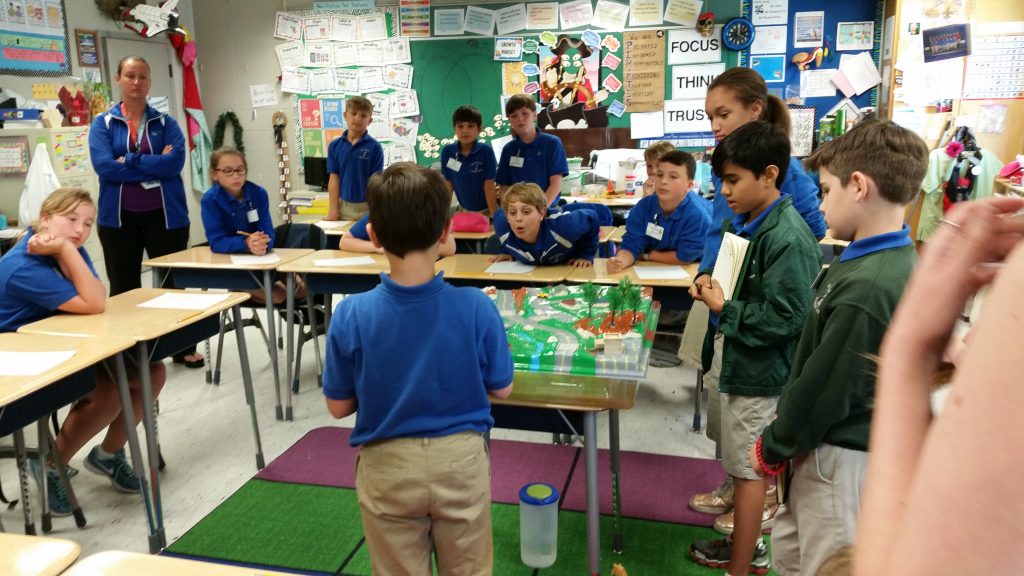 What is a watershed? How does pollution move through a watershed? What can we do to reduce the effects of pollution? Using an interactive model landscape, students will discover answers to these questions and brainstorm practices that people can adopt in their communities.  Students will explore the function of wetlands to reduce the entry of pollution into our waterways.  This can be done as a field trip at Woodlands Trail or in the classroom.
Water Quality Testing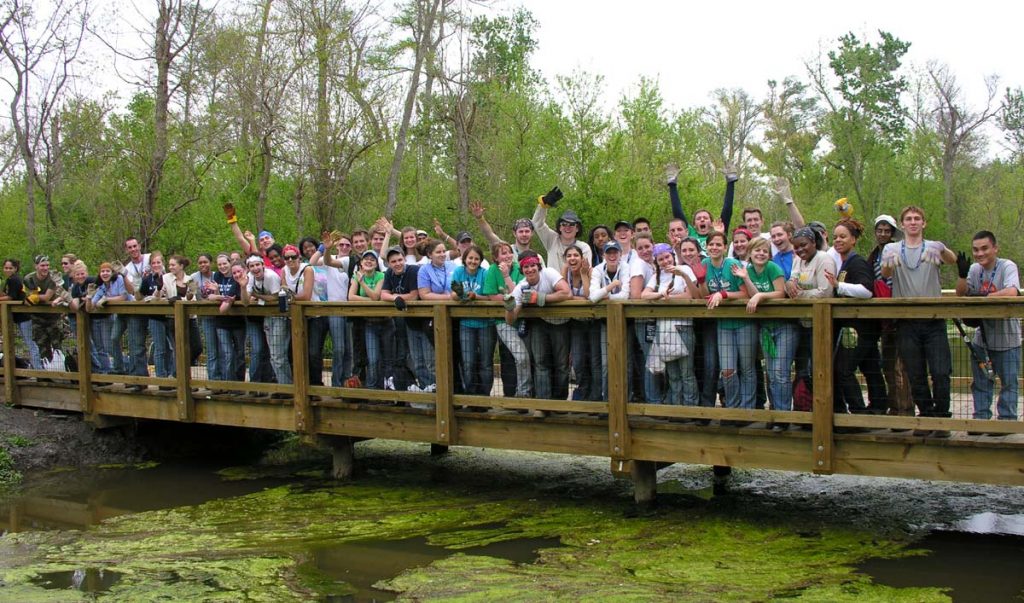 Students will test our canals at different locations to determine temperature, pH, turbidity, and dissolved oxygen. Students will then learn about the importance of each of these parameters to our local wildlife.  The Water Quality Testing field trip can be done in combination with the Enviroscape model to discuss how sources of pollution in the community impact local the health of our waterways.  The Water Quality Testing field trip is subject to an additional fee to cover costs of testing supplies.