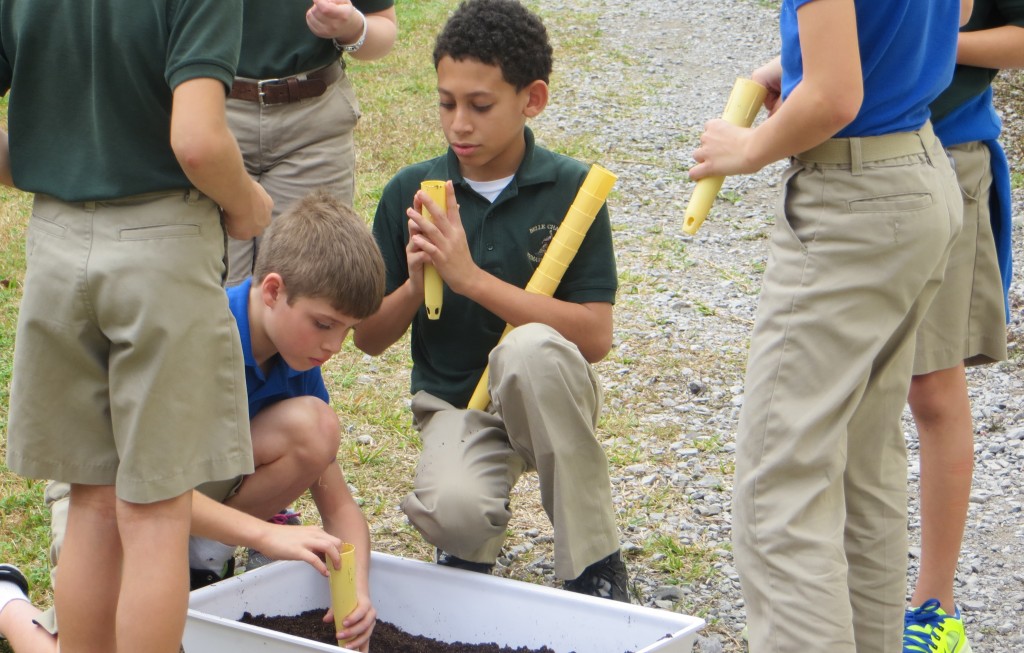 Explore the many paths of learning at Woodlands Trail.  Woodlands Conservancy offers Field Trips that are designed for each specific age group and incorporate grade level benchmarks.  Field Trips are offered Monday through Friday, 9:30 – 3 p.m.  For more information, click on the Field Trip link below for a description of opportunities and a Field Trip Request form.
Service Learning – Seeds to Saplings
The Seeds to Saplings Service Learning is an environmental education program that provides students with a series of seven formal lessons spread throughout the year that are focused on teaching them about their watershed; impacts to the environment from hurricanes, invasive species and human behavior and what they can do at their age to make a difference in their community; how to grow their own native seedlings; plant seedlings in restoration areas and/or provide them to a local restoration project; and lastly, taking the Enviroscape watershed display and doing a presentation to an incoming classroom.
To find our how your class can participate in the Seeds to Saplings project at your school, contact Woodlands Conservancy at 504.433.4000 to discuss potential opportunities for your classroom.