Mignon Faget and Woodlands Conservancy –The Palmetto design, created by Mignon Faget exclusively for Woodlands Conservancy, was chosen because it is a prominent plant found in the understory of bottomland hardwood forests.  The newly released Petit Palmetto style is available as a pendant or lapel pin in Sterling Silver or 14K Gold.  The new design, with palmetto and egret, is also available in glassware. The original larger Palmetto jewelry is still available and is shown below the newly released glassware and Petit Palmetto line.
NEW PALMETTO PRODUCTS :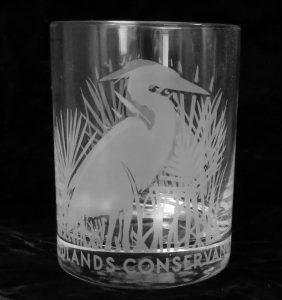 Palmetto and Egret Glassware
Set of four Double Old-Fashion Glasses.  13.5 oz. capacity; 3″ in diameter; 4.13″ in height.  $52.00 (price includes shipping and handling)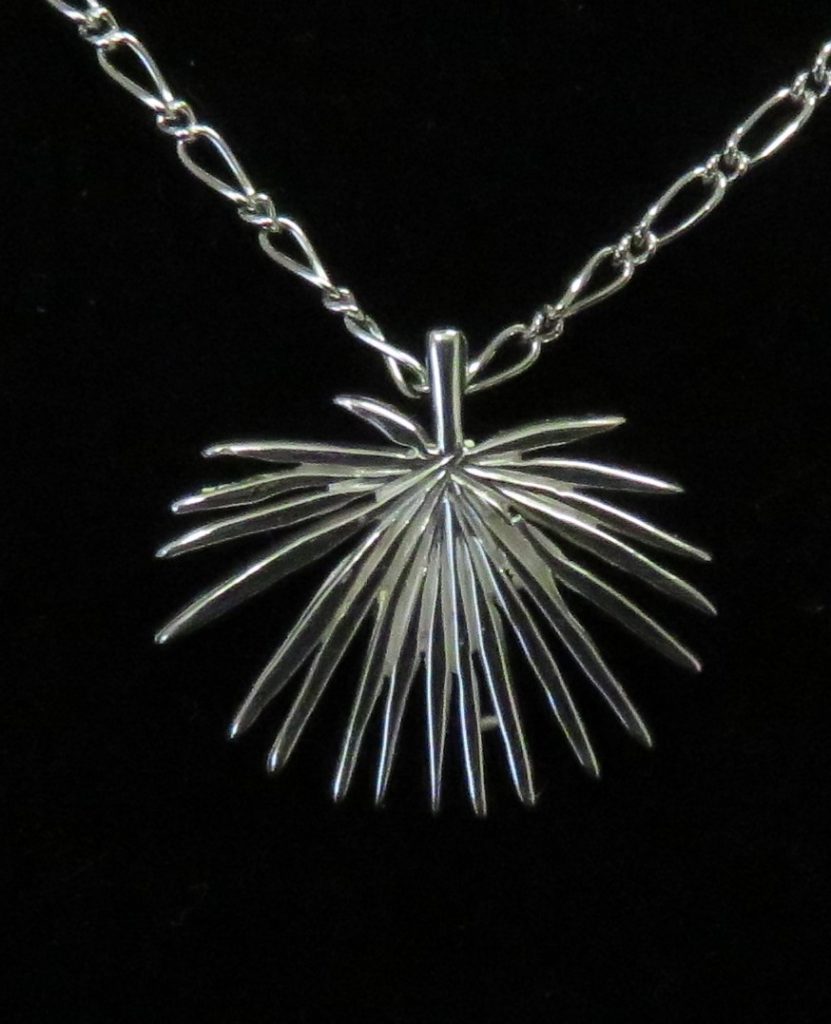 Mignon Faget Petit Palmetto
The Petit Palmetto measures 1/2″ in height by 6/8″ in width.  It is available in Sterling Silver and 14K Gold as a Pendant or Lapel Pin.  Figaro chain sold separately.  See below.
Palmetto Pendant

Snake Chain