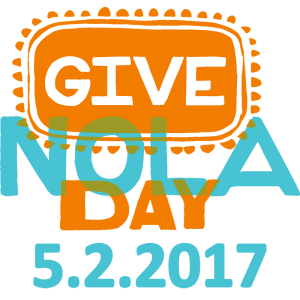 EASY STEPS FOR YOU TO MAKE A BIG DIFFERENCE!
For 24 hours on Tuesday, May 2, 2017:
1. Select a credit or debit card
2. Go to a computer
3. Enter or click on the website address: www.givenola.org/woodlands-conservancy
4. Complete the information
5. Make your donation THAT'S IT!
YOUR DONATION WILL BE BOOSTED WITH LAGNIAPPE DOLLARS FROM GNOF AND GIVE NOLA DAY SPONSORS!
Questions? Call us at 504.433.4000 
Is there an option for early giving?
Yes! Donors have the ability to make an online donation starting on April 25, 2017. To schedule a donation, create an account at GiveNOLA.org.