VOLUNTEER AT WOODLANDS TRAIL!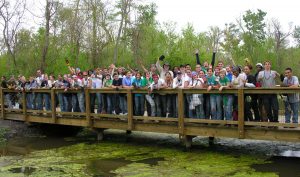 We are currently looking for volunteer groups to help perform trail maintenance, small construction projects and habitat restoration work.

 If you are interested in volunteering, please contact us at volunteer@woodlandsconservancy.org or by phone at 504.433.4000.
SCOUT PROGRAMS
Girl Scouts/ Boy Scouts and troop leaders – If you're interested in service projects, earning badges or in working on a Gold Award or Eagle Scout project, please contact us to talk about ideas!