VOLUNTEER!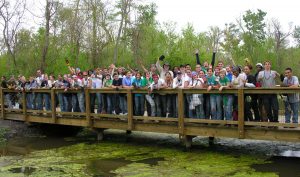 We are currently looking for volunteer groups to help perform trail maintenance, small construction projects and habitat restoration work.

We are especially looking for volunteers to help plant trees and for help with fall and spring trail maintenance.
 If you are interested in volunteering, please contact us at volunteer@woodlandsconservancy.org or by phone at 504.433.4000.
Tree Planting!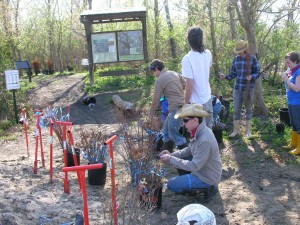 We will be organizing 4  volunteer dates this winter to help plant trees and shrubs as part of an ongoing forest restoration project.  Since 2009 we have been working to remove invasive species and replace them with native plants.  This winter, thanks to  grants from the Barrataria Terrebonne National Estuary Program and the NOLA Tree Project, we were able to purchase a large number of native trees and shrubs to help improve wildlife habitat and ensure that the property continues to serve as a storm buffer and as a recreational and educational area for Orleans and Plaquemines parish residents. For more information or to sign up contact emma@woodlandsconservancy.org
2017 tree planting dates will be from 9:00- 12:00 at the Delacroix Preserve on:
Feb 18th
March 11th
March 15th
Girl Scouts/ Boy Scouts and troop leaders – If you're interested in service projects, earning badges or in working on a Gold Award or Eagle Scout project, please contact us to talk about ideas!